Driving School Supplies
Welcome to The Driving School Site. Here we aim to provide excellent resources for today's driving instructor. Mainly focused on helping driving instructors to make the best of online opportunities to enhance their business, we also have useful information and links to sites offering driving instructor headboards, car insurance, dual controls and more.
To be competitive in today's market driving instructors need the best driving school resources, training aids and marketing expertise. Pupils are no longer happy with hastily scribbled diagrams on the back of a bit of scrap paper. They expect high quality diagrams and teaching aids, a well-presented driving school car with all the latest driving conveniences. How you present yourself and your driving school business is key to getting repeat customers and being able to command top prices for driving lessons. Get hold of top quality
driving lesson plans
Driving School Business Tutorials
The internet offers driving schools some wonderful opportunities to market and grow their business. We aim to help you with that, with tutorials such as how to set up a driving school Facebook page, how to ensure your site doesn't get penalized by Google and much more. Have a good browse!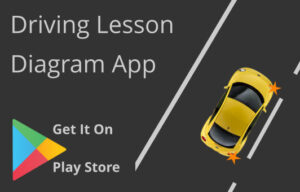 As well as information about headboards, dual controls, driving instructor insurance and driving school websites, we also have a driving school directory where you can get your driving school listed in return for a reciprocal link. If you think you have been driving too fast and think you may get a speeding fine – check the speeding fine calculator.