Tom Tom Start 52 satnav DVSA
The DVSA have announced that the satnav to be used for the driving test is the TomTom Start 52. Although early teething troubles, prior to the new test launch have caused some doubt it is expected that the original plans will be carried through.
Click for full product details from Amazon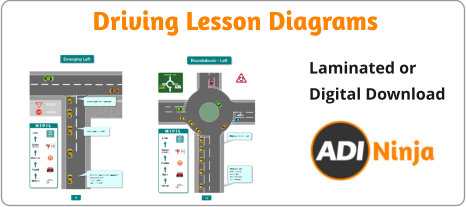 TomTom beanbag satnav mount for driving test
The DVSA have announced that in general a surface mounted "beanbag" will be used rather than affixing the satnav to the windscreen, but a windscreen mount may be used where necessary. "Bean bag" may not quite conjure up an accurate picture of what it is. Basically it is a non-slip mat with bean bag type weighting designed to ensure that the satnav is kept securely in position on the dashboard.

FoneM8 – Heavy Universal Bean Bag Dashboard Mount – Full details
A variety of sat nav mounts suitable for instructors to use are available from Amazon.
Here we test one offering from Amazon available for the relatively cheap price of under £10 including free delivery if you choose delivery from the supplier.
FoneM8 – Heavy Universal Bean Bag Dashboard Mount Sat Nav Holder is suitable for many types of satnav including the TomTomStart52 to be used by the DVSA on the driving test.
The design is slightly more slim line and easy on the eye than the ones to be used by the DVSA, but is also slightly more lightweight.
The big test is whether it is up to the job of sticking to the dashboard especially during the emergency stop.
FoneM8 sat nav bean bag mount reviews:
Out of 89 reviews on Amazon 50 give it 5 stars. Overall it gains 4 stars **** on average with the majority of customers being satisfied that this beanbag satnav mount does the job it was bought for.